Steps to Get Google API Credentials
The following steps are required to create a client id and a client secret to get Google Photos Pro plugin working on your site:
If you do not have a Google API project set up in the API Manager, please follow these steps:
1. When you log into the API Manager, you should see a screen similar to this:
2. Click on Project Name Drop down and choose an existing project or click 'New Project'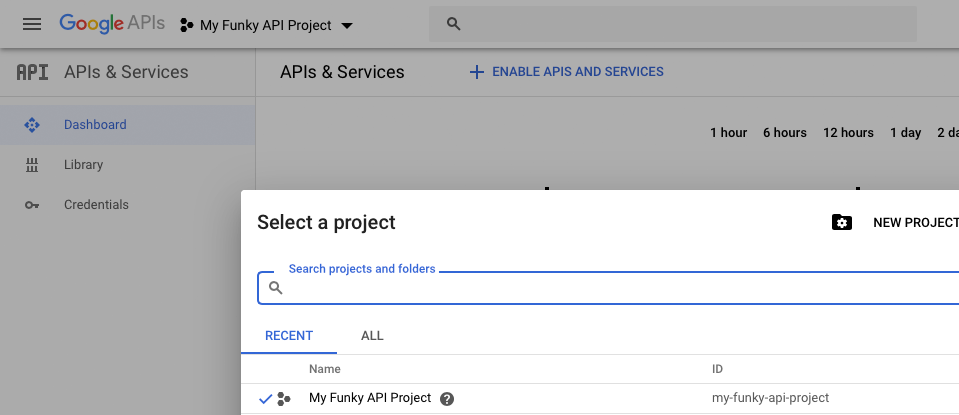 1. Creating a Client ID and Secret (these are what you need to enter into the plugin)
Go to the API Manager , select your project and click 'Credentials' click 'Create Credentials'

2. Select 'Oauth client ID'
3. Application Type 'Other' – Give it a name – Click Create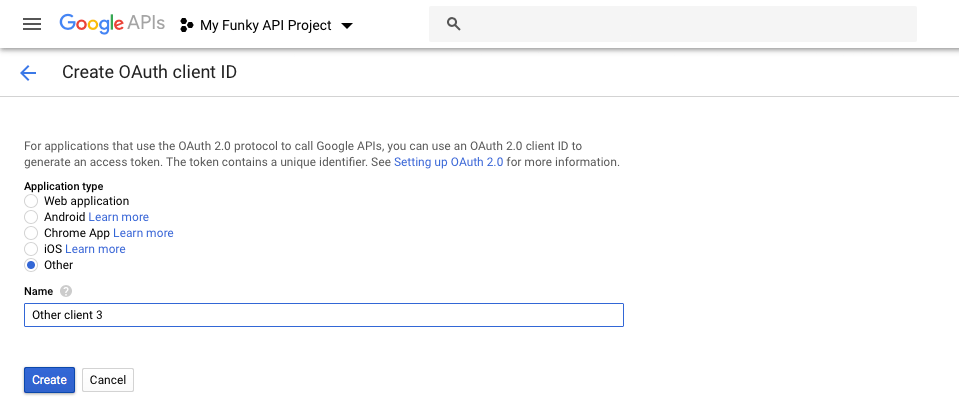 4. Copy and paste client ID and client Secret (Google Photos Plugin -> API Credentials page)
Navigate to the Dashboard of your API Manager and select your API project.
Enter "photos library api" in the Search box. The "Photos Library API" will now show up. Click on it
If it is not already enabled, click 'Enable'